Sold @ Barrett-Jackson - Scottsdale - 2007 -
Who is the current owner?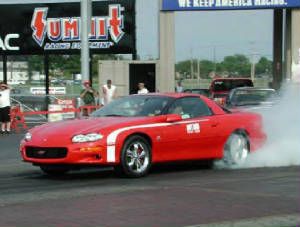 Description
For sale at auction: Lot #1524 - Ultra rare and highly collectable Special Edition Berger Hot Rod Edition Camaro, 1 of 37 produced (2 proto-types and 35 others) to commemorate 35 years of Camaro. This is proto-type #1 definitely the most sought after one. It was owned by Hot Rod Magazine, used as a test car and promotional car. It has been featured in Hot Rod Magazine. Also used as a SEMA display car. Edelbrock Inc owned the original 1967 Hot Rod test car and it is it's younger brother. Berger is one of the Super Car Dealers from the sixties and with the help of GMMG and Hot Rod Magazine they produced one "Bad" modern Camaro. Conservatively rated at 380 hp backed by a 6-speed manual transmission and performance upgrades. this car is fully documented, extremely fast and rare. A must have for any Camaro guy.