..........
from Scott Settlemire - June 2015
.......
Thanks for sharing Scott...............
Settlemire here - took a quick look at the site this evening and there was mention of a T-top car "Pace" car at the Brickyard in 2001.
The reality is that the real pace car was a Corvette -- BUT -- I ordered VIN #1 (22100001) as a 35th Convertible and
VIN #2 (22100002) as a 35th coupe
. They were upfitted with strobes and driven around the track not unlike a pace car at the 2001 Brickyard 400. It was a proud moment for Camaro as it was ready to disappear in the sunset.
They have been both sold off from the GM Heritage Collection - the coupe was owned for a time by the Peterson Collection in California - but I heard that it's been sold. VIN #1 was sold at Barrett Jackson and I don't know who owns it.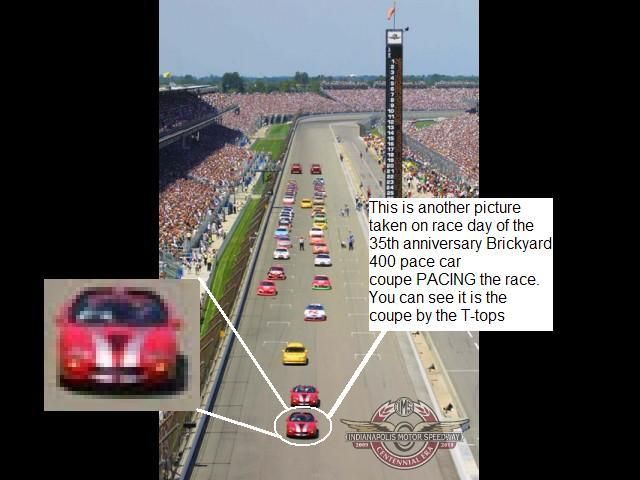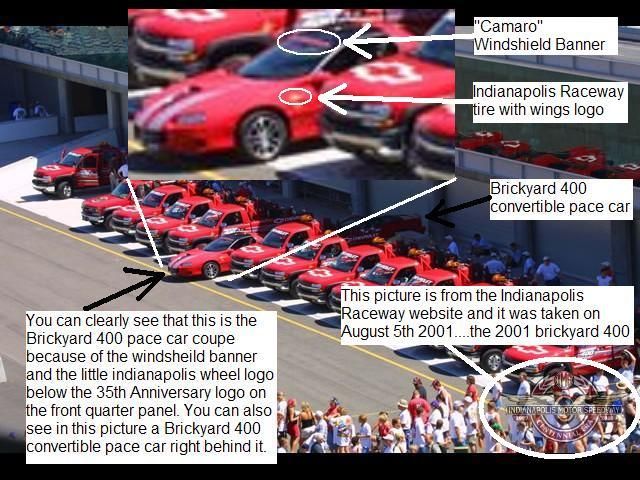 2001 Yellow Brickyard Monte Carlo Pace Car - Jay Leno
2002 Blue Brickyard Monte Carlo Pace Car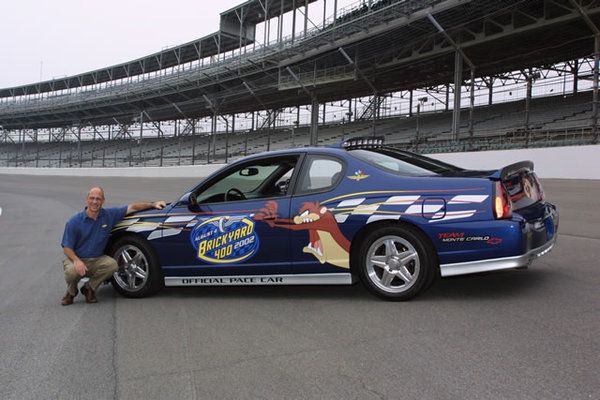 Link for Brickyard Pace Cars..........
http://www.indymotorspeedway.com/400pace.html