Congratulations to Cliff Swena for Most Outstanding 1982 - 2002 Firebird @ 2014 POCI Nationals
Year One Formula #7 - SOM
- Phase 2X/475 hp always looks great.
Cliff also owns Hot Rod Edition #1975
Cliff is a GMMG Owner on the Forum..........
HRE1975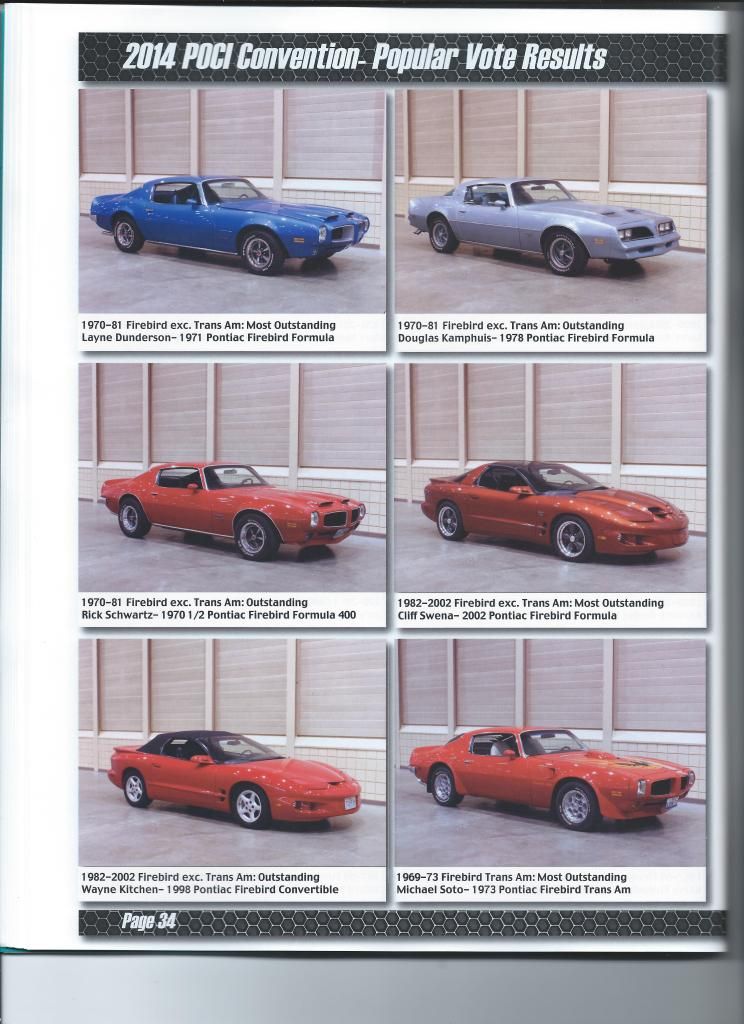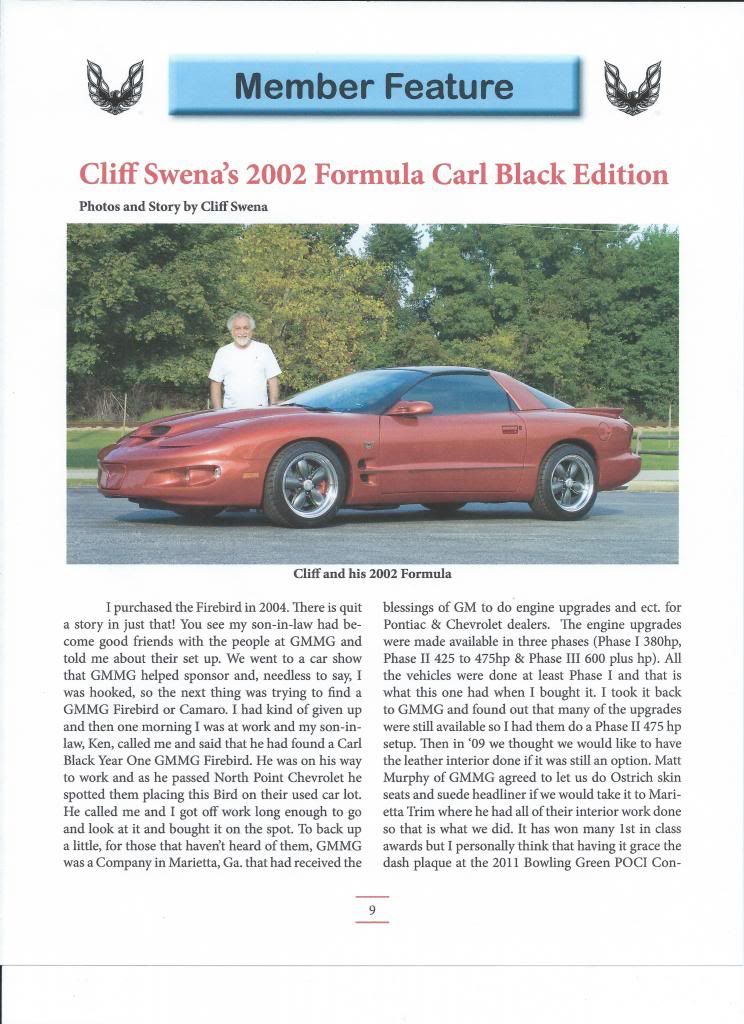 The day Cliff picked up HRE #1975 with Jim

Please send in any magazine articles about GMMG's & we will add them in.
2012 POCI Nationals
Year One Formula #7 (SOM) - Phase IIX/475hp
10 YOF's were to be built but I can

only account for seven with YOF #7 being the last one

. Does anyone know?
- Jim
Posting for Cliff - He can add & update when he has time.
Jim
YOF #7 (SOM) - BB #6 (NBM) - BB #32 (Red) @ 2012 POCI Convention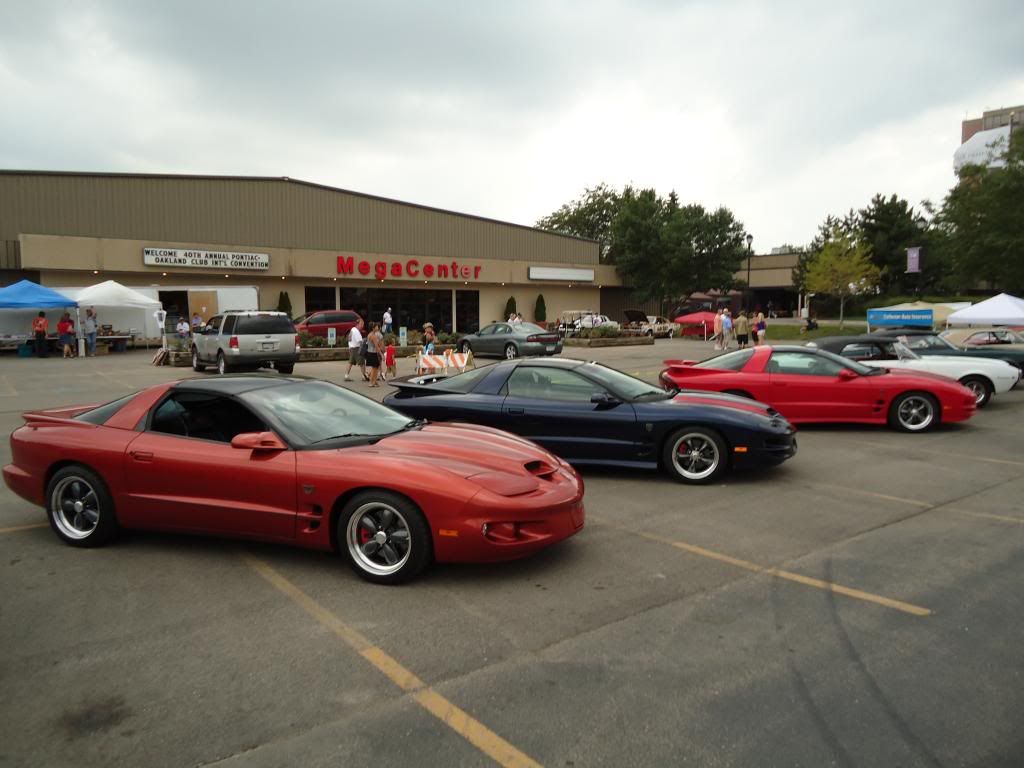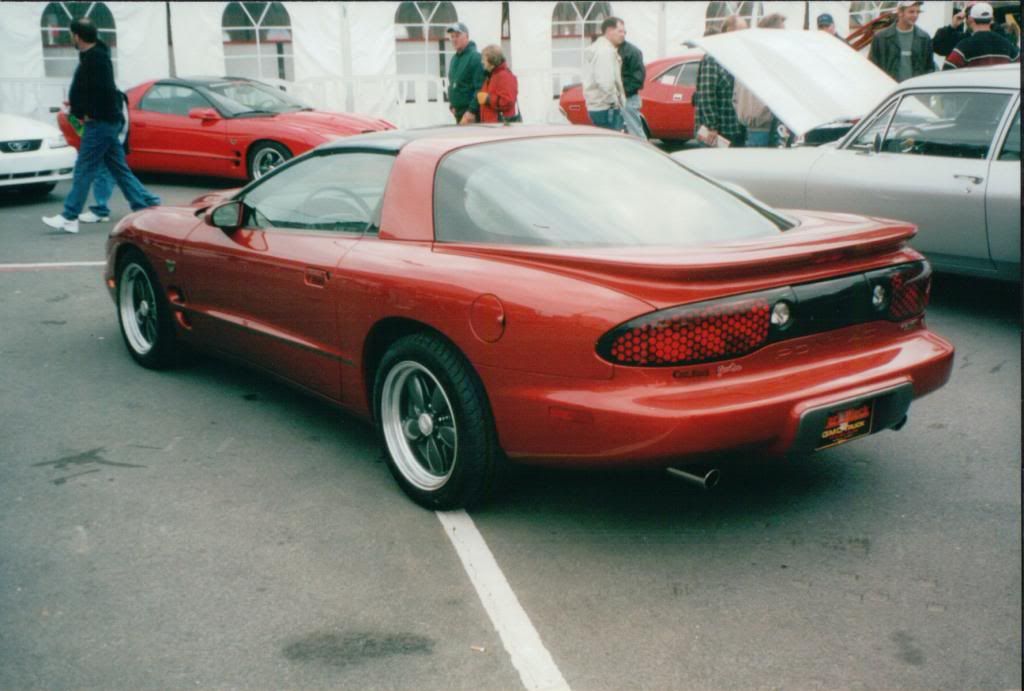 HRE #1975
(Jim sold HRE to Cliff) with
YOF #7